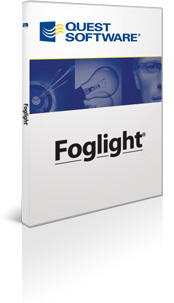 Santa Ana, CA – Quest Software, Inc. sued DIRECTV Operations, LLC for copyright infringement and breach of software license agreement. Quest creates smart systems management software that allow its customers to detect, diagnose to the root cause, and resolve performance and availability problems in their information technology environment. The software is sold under the Foglight trademark and all of the different versions of the Foglight software are registered with the U.S. Copyright Office.
Quest contends that in December of 2002, Directv signed a software license agreement for the Foglight Server, Foglight Base, and Foglight Siebel software. On April 29, 2005, the parties allegedly executed an agreement for additional licenses for the software products. In 2006, the parties' representatives met to convert the licenses from server-based Windows NT to CPU-based licenses that could be used on any operating system, including UNIX. Before making the conversion, however, Quest sought to confirm that DIRECTV was in compliance with the license agreement.
In February of 2008, Quest received a statement of work from DIRECTV that allegedly showed significant over-deployment of the Foglight products. According to Quest's calculations, DIRECTV owes $2,947,450 in licensing fees for the alleged over-deployment of the software. Over the next several months, the parties met to discuss the alleged over-deployment and additional reports were produced by DIRECTV. One of those reports allegedly showed that DIRECTV had been using the Foglight products on non-Windows NT operating systems in further breach of the license agreement. As a result, the conversion process did not take place.
Quest alleges that in December of 2008 a new issue arose when the "maintenance services" portion of the agreement automatically renewed; however, DIRECTV has allegedly failed to make the required payment of $196,356.31 therefor. Further, in early 2009, DIRECTV allegedly uninstalled Quest's software from its servers and issued a new report claiming that there was no over-deployment of the software. Thus, this lawsuit followed. The case is Quest Software, Inc. v. DIRECTV Operations, LLC, SACV09-01232 JVS (C.D. Cal. 2009).