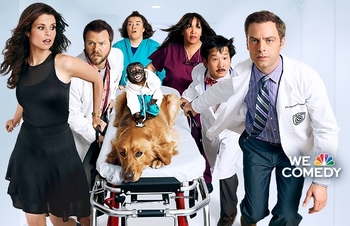 DuckHole, Inc. is the copyright assignee in a treatment for a television series entitled "Pets," created by Paul J. Andre in 2010. Mr. Andre, however, did the unthinkable: he registered his treatment with the Writers Guild of America. WRITERS, repeat after me: I WILL NOT WASTE MY MONEY REGISTERING MY WRITTEN WORK WITH THE WGA or SAG. I WILL FILE A COPYRIGHT REGISTRATION APPLICATION INSTEAD.
Why pay for a WGA registration when it affords no significant protection in court? In fact, the WGA shreds your submission after five years and is absolutely useless if the infringement begins in the sixth year.
To avail yourself of the advantages available under the law, you must register your screenplay, treatment, or script with the U.S. Copyright Office.