The Heroes Project is a charitable organization helping veterans with mental, physical, and emotional obstacles since 2009.  The Heroes Project is suing Operation Hero Project for federal trademark infringement (15 U.S.C. § 1114), federal unfair competition/false designation (15 U.S.C. § 1125(a)), common law trademark infringement, and common law unfair competition.  Because charitable organizations are geared to a certain cause, the names or trademarks will sound similar and it is important to distinguish and protect the marks to avoid confusion, especially among donors.
The Heroes Project provides veterans expedition opportunities, community support, and a voice to the world.  The Heroes Project does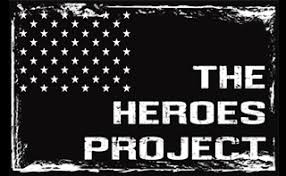 this through cycling events and mountain climbing expeditions to places such as, Mount Kilimanjaro, Mount Elbrus, Mount Aconcagua and more.  The Heroes Project's efforts are featured on many news stations and are also supported by many well-known celebrities and musicians, increasing its popularity.  The Heroes Project has used its mark for charitable fundraising since at least May 2010, including through its website, www.heroesproject.org.  The Heroes Project filed a federal trademark application in 2013, which registered in 2017.
Defendant Operation Hero Project offers similar charitable activities and fundraisers aimed towards veterans.  Operation Hero Project operates a website, operationheroproject.org, as well as a Facebook page under the same trademark.  Operation Hero Project's activities include climbing excursions, bike rides, golf tournaments and other fundraising events.  Before the lawsuit, Plaintiff alleges it sent a cease and desist letter to Defendant asserting its trademark rights, but Defendant refused to cease use of their mark in April 2018.