Los Angeles, CA – Copyright attorneys for Seoul Broadcasting Systems ("SBS") filed a copyright infringement lawsuit in the Central District Of California (Los Angeles Division), accusing Korea International Satellite Broadcasting ("KISB") of distributing infringing copyrighted works and sought a Temporary Restraining Order from the court. SBS's parent company creates and produces Korean-language television programming which is initially exhibited in Korea and then provided to SBS for television and satellite distribution in the United States. In turn, SBS grants licenses to third-parties in the U.S. to distribute certain of the programs via satellite television.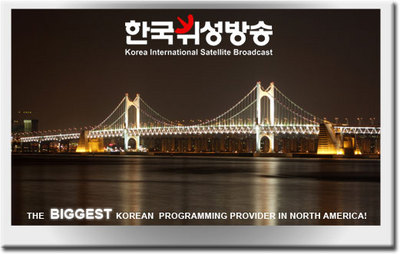 In 2004, SBS and KISB entered into a series of written agreements whereby SBS agreed to supply KISB with copyrighted programs for distribution on KISB's satellite channels. When the agreements terminated on May 31, 2008, SBS expressed to KISB its intent not to renew the distribution agreement and gave KISB until June 15, 2008 to cease distribution of the programs. KISB allegedly did not cease distribution of the programs and SBS filed suit seeking a TRO over six weeks later.
Federal Rule of Civil Procedure 65(b) provides that a TRO may be granted "without written or oral notice to the adverse party or its attorney only if: (A) specific facts in an affidavit or a verified complaint clearly show that immediate and irreparable injury, loss, or damage will result to the movant before the adverse party can be heard in opposition; and (B) the movant's attorney certifies in writing any efforts made to give notice and the reasons why it should not be required." The circumstances justifying the issuance of an ex parte TRO are extremely limited. See Reno Air Racing Ass'n v. McCord, 452 F.3d 1126, 1131 (9th Cir. 2006) (citing Granny Goose Foods, Inc. v. Bhd. of Teamsters, 415 U.S. 423, 438-39 (1974).
The Court denied SBS's TRO because its delay of approximately six weeks in seeking the TRO demonstrates that "immediate and irreparable injury" will not result to SBS before KISB can be heard in opposition. "Unexplained delay in seeking 'emergency' injunctive relief undercuts a claim that an injunction is necessary to prevent immediate and irreparable injury. Miller v. Cal. Pac. Med. Ctr., 991 F.2d 536, 544 (9th Cir. 1993)." The Court found that after KISB allegedly refused to cease exhibition of the programming, SBS continued to communicate with KISB asking cessation of the distribution instead of immediately seeking the TRO.
The case is titled: Seoul Broadcasting Systems International, Inc. v. Korea International Satellite Broadcasting, Inc., CV08-05119 SJO (Central District of California 2008).