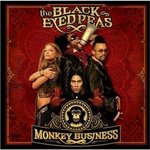 David Guetta, the Black Eyed Peas, individual members of the band, their publishers and record companies were sued for copyright infringement, claiming that the band's "I Gotta Feeling" hit-song was based on Bryan Pringle's "Take a Dive" song.
Pringle alleges that he wrote "Take a Dive" in 1998, which song and different versions thereof were sent to Interscope Records, EMI and UMG Recordings. The complaint contends that "[t]he song 'I Gotta Feeling' is substantially similar to Plaintiff's song 'Take a Dive.' Actually it is strikingly similar, and the main instrumental 'hook line' sequences in both songs – the distinct, memorable parts of both songs to the ear – are identical…There can be no reasonable, alternative explanation for these similarities other than the fact that the Black Eyed Peas, David Guetta and/or Frederick Riesterer directly copied Plaintiff's song."
Listen to the two songs and compare:
The case is Bryan Pringle v. William Adams, Jr. et al., SACV10-1656 JST (C.D. Cal. 2010).