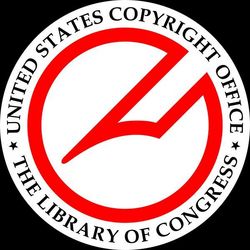 Los Angeles, CA – The United States Copyright Office, as of July 1, 2008, began accepting electronic filings of copyright applications for registration. The Copyright Office provided tips for navigating the new online copyright registration system, named electronic Copyright Office (eCO). A frequently asked question (FAQ) page is provided on the Copyright Office website to address the most common concerns. Also, an eCO tutorial is provided to familiarize users with the new online registration format. Currently, the following basic copyright claims can be registered through the eCO: literary works, visual arts works, performing arts works, sound recordings, motion pictures, and single serial issues.
The advantages of e-filing of copyright applications include:
Lower filing fee of $35 for a basic copyright claim (for online filings only)
Fastest processing time of copyright registration applications
Online status tracking of copyright registration applications
Secure payment by credit or debit card, electronic check, or Copyright Office deposit account
The ability to upload certain categories of deposits directly into eCO as electronic files
Even users who intend to submit a hard copy of the work being registered may file an application and payment online and print out an eCO-generated shipping slip to be attached to the hardcopy deposit.
At this time, the following types of copyright registration are not available in eCO: renewals, corrections, mask works, vessel hulls, groups of serial issues, groups of newspaper/newsletter issues, groups of database updates, and groups of contributions to periodicals.