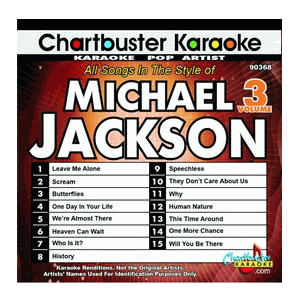 KTS Karaoke is suing Sony/ATV Music Publishing for declaratory relief of copyright non-infringement and/or reduction of the damages amount at issue, which Sony claims is almost $1.3 billion. The music publishing company is co-owned by The Michael Jackson Family Trust (in 1985 Michael bought ATV publishing company that included the Beatles' catalog for $47.5 million, causing a rift with Paul McCartney) and Sony and owns a vast library of music copyrights. KTS claims to be the largest distributor of karaoke hardware and software in the country.
Sony/ATV sent correspondence to KTS claiming at least 6715 acts of copyright infringement by virtue of selling karaoke discs that contained allegedly unlicensed recordings of music copyrights, resulting in statutory damages of at least $1,282,050,000.00. KTS argues that Sony/ATV has known of the manufacture and distribution of the karaoke CDs for more than the applicable three year statute of limitations and has not taken reasonable steps to stop the manufacture of the infringing products at the source. Instead, KTS alleges, Sony/ATV has engaged "in copyright misuse by seeking to secure multiple license fees from the same allegedly infringing work by suing each link of the distribution chain, by demanding license fees for licensed goods and by attempting to obtain more than one statutory damage award for the continuing infringement (i.e., downstream distributions of the infringing work) of a SINGLE WORK."
If the court finds that KTS has infringed the copyrighted works, KTS asks the court to then determine the proper amount of damages in dispute: KTS alleges that "Sony/ATV claims that it is entitled to multiple awards of statutory damages for the same song appearing on different products while KTS believes that Sony/ATV is limited to one award per work, no matter how many different products are at issue as to a given work." In addition, KTS contends that Sony/ATV is not entitled to any damages for many of the discs at issue because Sony/ATV has already recovered damages for the distribution of the subject discs from others in the distribution chain. KTS will presumably rely on the Ninth Circuit's holding that "when statutory damages are assessed against one defendant or a group of defendants held to be jointly and severally liable, each work infringed may form the basis of only one award, regardless of the number of separate infringements of that work." Columbia Pictures Television v. Krypton Broad. of Birmingham, Inc., 106 F.3d 284, 294 (9th Cir. 1997), rev'd on other grounds, Feltner v. Columbia Pictures Television, Inc., 523 U.S. 340 (1998)).
KTS also asserts a California unfair competition claim premised on the belief that Sony/ATV has allowed the Karaoke music CDs to be placed in the stream of commerce so that it could make various claims against sub-distributors and thereby recover multiple times for the same allegedly infringing conduct. KTS essentially claims that Sony/ATV encourages the infringement because it is part of its revenue generation model to extract "multiple recoveries from the same infringing discs and to line the pockets of Sony/ATV and its counsel."
The case is KTS Karaoke, Inc. v. Sony/ATV Music Publishing LLC, CV12-0014 (C.D. Cal. JMM).