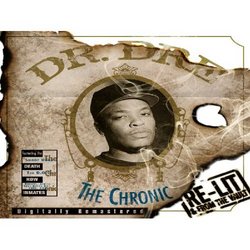 Los Angeles, CA – Dr. Dre sued the new Death Row records for breach of contract, trademark infringement, false advertising, violation of the right of publicity, and unfair competition. Details blogged here, and read the complaint here. Dr. Dre alleged that he's owed royalties on his music album "The Crhonic," and others, and that defendants have released a "remastered" version of the album, "The Chronic Re-Lit & From the Vault", as well as a "Greatest Hit" album without his permission.
The Court denied the motion as to the breach of contract and constructive trust causes of action. The Court, however, dismissed the Lanham Act causes of action because the Court noted that Dr. Dre did not plead that the alterations made to the work were substantial enough to trigger the "Monty Python" rule. Gilliam v. American Broadcasting Cos., Inc., 538 F.3d 14, 18 (2d Cir. 1976) (editing of "Monty Python" show for television broadcast constituted authorship or endorsement of a substantially modified version of the work to constitute trademark infringement). The Court continued:
As to plaintiff's allegation that defendants have used his name and likeness, including the original photograph from the jacket cover of "The Chronic," the Court finds that these allegations fail to state a claim that defendants have over-represented plaintiff's contribution to "Re-Lit," given that defendants accurately identify plaintiff as the author of the original masters and that defendant used a substantially same photograph from the original album jacket cover, and did not use a current picture so to imply that plaintiff recently contributed to the re-issued album.
Similarly, the Court dismissed the right of publicity claim because "plaintiff has failed to sufficiently allege that defendants' use of his name and likeness is more than incidental to the protected publication of his albums, and thus defendants' use is protected by the First Amendment. See Page v. Something Weird Video, 960 F. Supp. 1438, 1442-43 (C.D. Cal. 1996) (finding that defendant's use of plaintiff's likeness was protected by the First Amendment because the advertisement was incidental to the protected publication of the film videos)."
The unfair competition claim was also dismissed because the elements are similar to a trademark infringement claim under the Lanham Act. See Acad. of Motion Picture Arts & Scis. v. Creative House Promotions, Inc., 944 F.2d 1446, 1457 (9th Cir. 1991) ("An action for unfair competition under Cal. Bus. & Prof. Code §§ 17200 et seq. is substantially congruent to a trademark infringement claim under the Lanham Act."). Order available here.
The dismissal was without prejudice subject to an amended complaint being filed within 30 days. The case is Andre Young v. Wideawake Death Row Entertainment, LLC et al., CV10-01019 CAS (C.D.Cal. 2010).