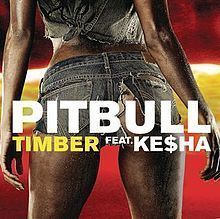 Seeking at least $3 million in damages, songwriters Lee Oskar Levitin, Greg Errico, and Keri Oskar are suing Sony Music and Pitbull's company for copyright infringement over his smash hit "Timber," featuring Kesha. The duo's popular song with a country twang is accused of unabashedly sampling the melody and harmonica riff from Plaintiffs' 1978 hit "San Francisco Bay."
Listen to the songs below and you be the judge.
San Francisco Bay
 

 
Pitbull and Kesha's Timber
It's pretty clear that Timber uses San Francisco Bay's harmonica riff and melody, which is specifically mentioned in Timber's Wikipedia page, going as far as stating that harmonica player, Paul Harrington, was told to emulate plaintiff Lee Oskar's harmonica playing style. It'll be interesting to see if San Francisco Bay was licensed from another rights holder without Plaintiffs' knowledge.
The case is Lee Oskar Levitin, et al. v. Sony Music Entertainment, et al., 14-CV-04461 PAC (S.D.N.Y. 2014).