Los Angeles, CA – A mother-daughter team founded The Little Giraffe, Inc. to manufacture baby and adult accessories, apparel and giftware under the trademarks, registered with the USPTO, of "Little Giraffe" and "Giraffe at Home." The mother, Marcia Brower, and the daughter, Sharyn Brower Newberg, were each a 50 percent owner of the shares of the corporation. The complaint alleges that the daughter breached her fiduciary duty to the company and used company checks to "pay personal expenses, wiring funds from the corporate account to pay her credit card bills, selling Little Giraffe inventory for her own account, purging vital information from her computer at company headquarters, and removing vital fabric samples and company property." The complaint continues that the daughter, "with the help of her co-defendants, secretly took steps to set up a company to compete against Little Giraffe under the name 'Votre Luxe,' intentionally copying the distinctive look and feel of Little Giraffe's products," including the trade Dress, trade secrets, and proprietary business information.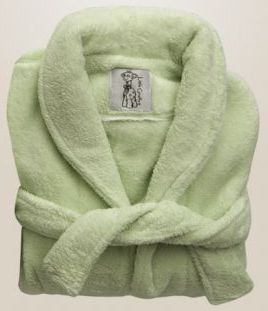 Plaintiff asserts that its trade dress includes the appearance of its products, including "the shape and dimensions of satin trim to plush fabric," "the color combinations of various fabrications," "the texture of its plush or luxury fabrics," "the patterns of Little Giraffe's robes," color coordinated pieces to the colors of the products of Little Giraffe, and the placement location of the Little Giraffe logo. Plaintiff also asserts that its trade secrets include "vendors and suppliers of fabric and trim, its know-how concerning the manufacturing process," "the cutting and sewing contractors" it uses in the manufacturing process, its vendor lists, customer lists, and proprietary financial documents. Plaintiff alleges that her daughter, in association with co-defendant "Rosalie & Friends, Inc. has displayed and offered for sale Votre Luxe's line of products that are confusingly similar to the products Little giraffe manufactures and sells."
The complaint sets forth the following six causes of action: (1) Breach of Fiduciary Duty, (2) Trade Dress Infringement Lanham Act 43(a), 15 U.S.C. § 1125, (3) Trade Secrets Misappropriation, (4) Conversion, (5) Unfair Competition Under Cal. Bus. & Prof. Code § 17200, and (6) Injunctive relief. The case is titled: Marcia Brower v. The Little Giraffe, Inc., CV08-01111 PSG (C.D. California).
PRACTICE NOTE: This case illustrates the importance of written agreements in business partnerships, even if you are doing business with a family member.