UPDATE August 4, 2009: The Court entered a temporary restraining order (copy available here) preventing exhibition or distribution of the photos and video until the preliminary injunction hearing on August 10, 2009.
Los Angeles, CA – In a complaint that reads like a tabloid article (available here), Dustin Lance Black – Oscar® winner for best original screenplay for "Milk" – sued starzlife.com and several individuals for copyright infringement and invasion of privacy over distribution of his sexually explicit pictures and video. Black alleges that in November of 2006, he was in a relationship with Jeffrey Delancy and he observed Delancy holding a small camera and taking photographs during their intimate moment. When Black realized that the photos were of an explicit nature, he asked Delancy to delete the images from the camera, and Delancy complied. Black, however, was unaware that Delancy had also captured their intimate moments on video and downloaded the same onto his computer. The relationship ended soon thereafter.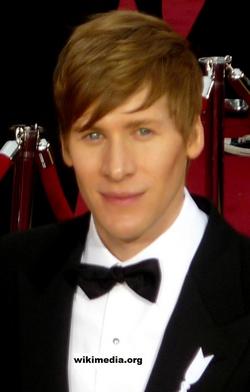 Nearly three years after the encounter with Delancy, Black learned of the existence of the sexually explicit video and photos when sample pictures were posted on starzlife.com and perezhilton.com. Black alleges that in 2007, Delancy was living with his boyfriend defendant Michael Lawrence when Lawrence accessed Delancy's computer and stole an electronic copy of the photos and video. Lawrence then allegedly, out of jealousy, demanded that Delancy delete the photos and video from his computer and stood watch as Delancy did so.
Soon after Black won the Oscar®, he alleges that Defendants Lawrence and Nathan Folks devised a plan to sell or exploit the private photos and video. Folks is alleged to have contacted a "friend of his at Starzlife to act as their agent to expedite and maximize the sale or marketing of the photos and video." Lawrence and Folks then allegedly created a non-existent fictitious business, Scott Allen Entertainment, Inc., to enter into a written agreement with Starzlife and had Traci Raitt, Lawrence's out-of-state sister, sign the agreement.
Black alleges that after its attorneys contacted Lawrence and Folks, they first denied knowledge of or involvement in the attempted sale of the photos and video. But when confronted with the evidence, they allegedly feigned cooperation with Plaintiff as a stall tactic while they continued their attempts to sell the photos and video. Similarly, Starzlife is accused of cooperating with Plaintiff in an attempt to forestall litigation while continuing to exploit or sell the photos and video. Starzlife's principals allegedly attended a meeting for the sale of the video and photos with Black's private investigators posing as the potential buyers. Thus, Black filed the instant suit alleging causes of action for invasion of privacy, copyright infringement, violation of the right of publicity, unfair competition, fraud, conversion, accounting, constructive trust, and injunctive relief. The case is Dustin Lance Black v. Starzlife, Inc. et al., CV 09-05380 RGK (C.D. Cal. 2009).