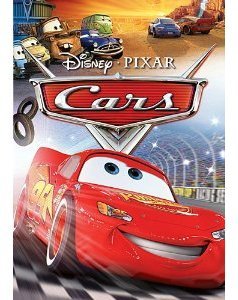 Los Angeles, CA – Screenwriter Jake Mandeville-Anthony is suing Disney and Pixar for allegedly infringing his copyrights through their release of the animated motion picture "Cars". Plaintiff claims that beginning in 1992, he drafted screenplays, treatments, synopses, and character lists documenting his cartoon car characters' stories. His "Cookie & Co." work was based on the true-life stories of two racers in the "London to Sydney vintage Car Endurance Rally." And his second work, also titled "Cars", included a treatment, sample screenplay, synopses, ten character sketches, and a marketing/merchandising plan.
Plaintiff claims that Disney had access to his works because he mailed copies to Disney in '92, '94, and '96. He also claims that Pixar had access to the works because he personally presented them to employees of Lucasfilm, which employees later left to join Pixar.
The complaint alleges several similarities between Plaintiff and Defendants' works: "Plaintiff's oldest cartoon car character was named 'Stanley.' Defendants used the identical name, 'Stanley,' for one of their oldest car characters, with a visual appearance substantially similar to Plaintiff's. Both characters are drawn as a Model T Ford."
In addition to the copyright infringement claim, there's also a breach of implied-in-fact contract (idea submission) claim: "Plaintiff's disclosure of the ideas for 'Cars' to Defendants was conditioned upon Defendants' agreement to pay for the use of the ideas. As a result of Plaintiff's disclosure of his ideas on the terms and conditions alleged above, Defendants an Plaintiff entered into an implied-in-fact contract that required Defendants to compensate Plaintiff for its use of Plaintiff's novel ideas related to 'Cars' and to ensure Plaintiff received appropriate credit for any production based on Plaintiff's ideas."
It will be interesting to see if Defendants can defeat the claim like Dreamworks recently did (see here). The case is Jake Mandeville-Anthony v. The Walt Disney Company, CV11-02137 VBF (C.D. Cal. 2011).