An Instagram media influencer, Nita Batra, along with a class of other Instagram influencers are suing PopSugar for what could be millions of dollars.  Batra runs an Instagram account with over 214,000 followers and a connected lifestyle and fashion blog.  As with many other Instagram influencers, Batra generates revenue through a contract with LIKEtoKnow.it, an app and website that identifies and sells clothes based on screenshots.  The Influencers' agreement with LIKEtoKNOW.it allows each influencer to monetize the pictures and information they post to their social media sites.  The photographs that they post are linked to LIKEtoKnow.it's app and website, allowing users to find and buy outfits the influencers wear in their Instagram posts.  Each influencer receives a percentage of the sale price when users buy products through their links.  The profits earned by many influencers with hundreds of thousands of followers can be substantial.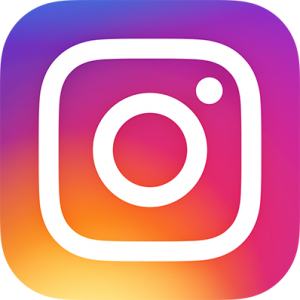 Batra claims that PopSugar illegally took pictures protected by copyrights of many Instagram influencers, removing the referral links from which they profited, and posting the pictures on PopSugar's website with new links.  These new links deprived the media influencers of their profits by directing users to ShopStyle, a website then owned by PopSugar.
Batra is suing for violations of the Digital Millennium Copyright Act (17 U.S.C. § 1202) and the Lanham Act (15 U.S.C. § 1125(a)), copyright infringement, violations of the unfair competition law, infringement of the right of publicity, and intentional interference with contract.  This feature allegedly cut into the profits of the media influencers and improperly used their names and likenesses without their permission.  Instead of Batra and other class members receiving their commissions, PopSugar's company at the time, ShopStyle, would receive the total profit from purchases made.
Will Instagram's Terms of Use affect this claim?  Not likely.  Terms of Use/Service for social media platforms usually give the social media company and its affiliates a royalty-free license to use the material, but no one else, allowing posters to retain their copyright ownership.  In Agence France Presse v. Morel, photos of a disaster were improperly claimed by another social media user.  This user was then given credit for the photos when they were licensed and distributed by different news agencies and licensing companies.  Agence France Presse v. Morel, 769 F. Supp. 2d 295 (S.D.N.Y. 2011).  Upon learning that the user did not own the photograph, and instead Morel took and retained the copyrights to the photos, the companies attempted to get in contact with him while continuing to use his photographs.  A court found that Agence France did not have the right to use or license Morel's photographs solely because he had posted them to Twitter and that the news agencies and licensing companies were not third-party beneficiaries of Twitter's Terms of Service agreement with Morel.
PopSugar stated that the feature was not supposed to be public and only used to conduct research.  Despite this, the feature was accessible to anyone and picked up by search engines.  The company's CEO had apologized for the mistake, but may still be liable for the Influencers' losses.  In Softel, Inc. v. Dragon Med. & Sci. Commc'ns, Inc., a court established that parties were liable for vicarious infringement if they "had a right and ability to supervise that coalesced with an obvious and direct financial interest in the exploitation of copyrighted materials."  Softel, Inc. v. Dragon Med. & Sci. Commc'ns, Inc., 118 F.3d 955, 971 (2d Cir. 1997).
The suit and its class members seek actual or statutory damages up to $150,000 (17. U.S.C. § 504) for each infringed image and up to $750 for each violation of the Class members' right to publicity.  Cal. Civ. Code §3344.  Batra is also requesting punitive damages for the intentional interference with contract and right to publicity infringements.
The case is Nita Batra v. PopSugar, Inc. Case 4:18-cv-03752-KAW in the Northern District of California.