UPDATE 9/25/2009: Court dismisses Jim Brown's Lanham Act claim with prejudice.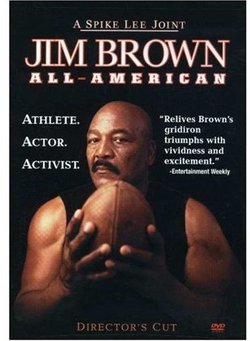 Los Angeles, CA – Jim Brown, one of the greatest running backs of all time, made a bee-line to the Federal District Court in Los Angeles to file a complaint against Electronic Arts over use of his likeness in the popular "Madden NFL" videogames. (Read the complaint.) Although many are aware of Brown's achievements on the football field as a running back for the Cleveland Browns from 1957 to 1965, the complaint references Brown's lesser known lacrosse talents and his induction into the Lacrosse Hall of Fame. Also, the lawsuit claims that Brown's acting prowess, literary skills, and social activism, make him a widely recognized public figure.
Brown alleges that, unlike today's NFL players, he never signed away his name and likeness to the NFL Player's Union because the union didn't exist during his career, same with videogames. Further, "Plaintiff has never entered into any agreement in which he signed away his rights of publicity and/or likeness to be used in connection with Madden NFL or any other video game produced by Defendant." As a result of EA's use of Brown's likeness in the Madden football video game, Brown asserts causes of action for Lanham Act § 43(a) unfair competition, invasion of privacy, appropriation of likeness Cal. Civ. Code § 3344, and unfair competition in violation of Bus. & Prof. Code §17200. The case is James "Jim" Brown v. Electronic Arts, Inc., CV 09-1598 MMM (C.D. Cal. 2009).
PRACTICE NOTE: It appears that in July of 2008, Jim Brown filed a similar lawsuit in New York state court. Although I have not been able to determine the status of the New York suit, California's right of publicity laws favor celebrities.