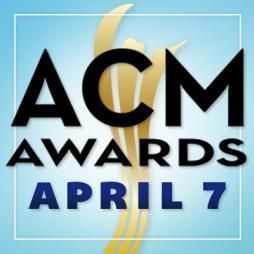 Although the "ACM Awards" trademark is prominently featured on the Academy of Country Music's website, I was shocked to learn that the Academy only last month filed a trademark application with the US Patent & Trademark Office to register the ACM and the ACM Awards trademarks. Obviously someone has not been reading my article on advantages afforded to USPTO registered trademarks.
Without the benefits of a trademark registration certificate establishing its priority rights, the Academy alleges and must now spend resources proving that it has been using the ACM trademark and ACM derivative marks since at least 1974 in association with services and goods in the country music industry. The Academy also alleges incurring, along with its media partners, expenditures of over $30,000,000.00 over the last 22 years in advertising and marketing the ACM marks, making the trademarks famous.
ACM Records, like a good trademark owner should, filed and obtained a USPTO trademark registration for the "ACM Records" trademark in 2008. If the Academy had previously filed and registered its ACM trademarks, Defendant's trademark application would probably have been refused registration by the USPTO examining attorney. Instead, the Academy claims that ACM Records filed an opposition with the Trademark Trial & Appeal Board ("TTAB") in February of 2013, asserting a likelihood of confusion and dilution would arise from the Academy's application to register "The ACM Experience." Thus the Academy seeks declaratory judgment to its rights to register and expand the use its ACM family of trademarks.
Although the Academy claims it is the senior user of the "ACM" mark by almost twenty years, its failure to register the trademark may result in a complete bar to its federal and state dilution claims, merely because ACM Records obtained a prior USPTO trademark registration. 15 U.S.C. § 1125(c)(6) provides that the "ownership by a person of a valid registration … on the principal register … shall be a complete bar to an action against that person, with respect to that mark, that is brought by another person under the common law or a statute of a State; and seeks to prevent dilution by blurring or dilution by tarnishment…"
No matter the outcome, the lesson to be learned is to register your trademarks with the USPTO because a certificate of registration provides prima facie evidence of validity, ownership of the mark, and the owner's exclusive right to use the registered trademark. 15 U.S.C. § 1057(b). The registration basically shifts the burden to the defendant to prove that the claims in the certificate of registration are not correct.
The case is Academy of Country Music v. ACM Records, Inc., et al., CV13-02448 DDP (C.D. Cal. 2013).