Los Angeles, CA – Godzilla's trademark lawyers previously devoured Subway's "Five Dollar Footlong" Commercial (blogged here) and are now endangering Pink Godzilla's existence with a trademark infringement and Lanham Act § 43(a) unfair competition lawsuit filed at the Federal District Court in Los Angeles. Godzilla was reawakened by the detonation of an atomic bomb and since 1956, it has starred in twenty-seven sequel films. Godzilla's USPTO registered trademark has been used and licensed for use on a wide range of merchandise, whereby the mark has become famous.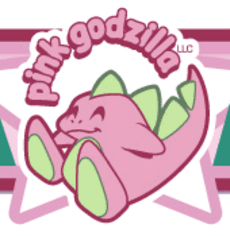 Defendant allegedly operates a retail sales operation called "Pink Godzilla," which sells Japanese-related games, toys and other merchandise online at www.pinkgodzillagames.com. Godzilla claims that Pink Godzilla is using the infringing mark on similar merchandise, including t-shirts, stuffed animals, card games, video games and posters. "Toho is informed and believes, and based thereon alleges, that Defendant chose Pink Godzilla for the name of its business and elected to affix the words 'Pink Godzilla' on much of its merchandise after the Godzilla Mark became famous and because it wanted to trade on the good will associated with Toho's famous Godzilla Mark. The case is titled Toho Co., Ltd. v. Pink Gozilla LLC, CV 09-0830 FMC (C.D. Cal. 2009).
PRACTICE NOTE: I wonder if sushi is next on Godzilla's menu: www.pinkgodzilla.com.