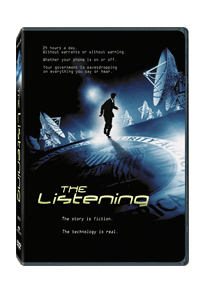 Los Angeles, CA – A copyright infringement and breach of contract lawsuit was filed at the Federal District Court in Los Angelesover the film "The Listening." Echo Film, an Italian movie making company, produced the English-language feature motion picture which is about classified global audio surveillance of private citizens. The film was allegedly well received at film festivals and was believed to be an Oscar® contender.
In September of 2006, Defendant DigiWorld contracted to purchase certain rights in The Listening for $3 million. After the film was not selected for the Oscar® list, however, DigiWorld allegedly defaulted on its agreement and did not pay the $3 million nor did it return the film. Instead, Plaintiff alleges, Digiworld and its co-defendants distributed the film in the U.S. and internationally. Also, the complaint continues, Defendants "made unauthorized edits to the film and falsely listed Armas and Reynolds as producers of the film." The case is titled Echo film S.r.l. v. DigiWorld Studios, Inc. et al., CV09-01455 JFW (C.D. Cal. 2009).
PRACTICE NOTE: I wonder if Rob Spence — a filmmaker who wants to embed a camera in his eye — saw the movie:
EYEBORG– The Two Week Trial from eyeborg on Vimeo.
Read the Wired article here and visit the filmmaker's website here.