UPDATE 1/10/2010: Court rules that Upper Deck counterfeited Yu Gi Oh! cards. Details here.
Los Angeles, CA – Konami Digital Entertainment, through its trademark attorneys, commenced litigation for trademark infringement, Lanham Act 43(a) unfair competition, and copyright infringement lawsuit against Vintage Sports Cards, Inc. at the Los Angeles Federal District Court. Since 1973, Konami has developed and published popular trading cards, card games, interactive entertainment software products, collectibles and toys. Konami has registered numerous trademarks with the U.S. Patent & Trademark Office, including its word mark and numerous logos.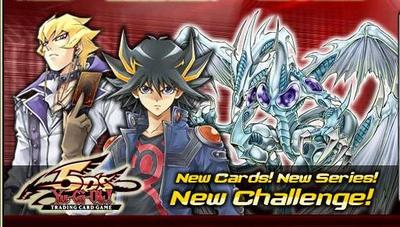 Konami has created Yu-Gi-Oh!, a Japanese Manga (a form of comics), animation television series and card games. Konami has filed for and received numerous copyright registrations from the U.S. Copyright Office. The game's rules ascribe a range of powers and relative values to specific cards, wherein "Rare Cards" are highly sought after by players and collectors and have the greatest commercial value. In the United States, Konami sells the game cards through its exclusive distributor, The Upper Deck Company.
Vintage is a re-seller and distributor of trading cards, including Yu-Gi-Oh! game cards. Vintage is accused of re-packaging the cards and inserting counterfeit reproduction of Yu-Gi-Oh! Rare Cards, which "are featured prominently in the package…In the vast majority of Vintage distributed Rare Cards, the usage of security foils or holograms affixed to the cards to verify their authenticity differ in important respects from authentic Konami cards." Konami alleges that it was forced to file the lawsuit not only to protect its goodwill and reputation, but to also prevent the public from being harmed from the sale of Defendants' counterfeit products. The case is titled Konami Digital Entertainment, Inc. v. Vintage Sports Cards, Inc., CV08-06630 VBF (C.D. Cal. 2008).