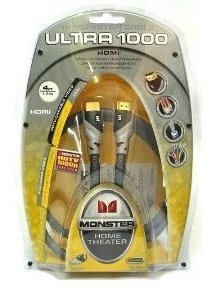 Los Angeles, CA – Trademark bully Monster Cable, as it has been anointed by others here and here, seems to be on a trademark infringement lawsuit rampage against eBay sellers of monster products. Maybe the slew of trademark lawsuits is in response to the court's denial of the temporary restraining order in its and Beats Electronics' design patent lawsuit against Fanny Wang Headphone company.
Whatever the reason, it's interesting that among the six causes of action for trademark infringement, dilution, etc., there is no cause of action for trademark counterfeiting. Even more so when the complaint alleges that Monster Cable's private investigator purchased the items on eBay, they were tested, and deemed to be counterfeit: "Defendant has, without the consent of Plaintiff, offered to sell and sold within the United States (including within this judicial district) goods that were neither made by Plaintiff nor by a manufacturer authorized by Plaintiff (such goods are hereafter referred to as "Counterfeit Goods")." Maybe Monster Cable's perplexing strategy will crystallize as the cases proceed to trial, assuming the eBay sellers can afford to mount a defense against this alleged trademark bully.
The case is Monster Cable Products, Inc. v. Wireovia, LLC et al., CV10-10010 DSF (C.D. Cal. 2010).