Los Angeles, CA – Skycam manufactures the Emmy award winning aerial camera system that is used to obtain above the action camera shots at sporting events such as the Super Bowl®. Skycam filed suit against Patrick Bennett and Actioncam, LLC for trademark and copyright infringement and trade secret misappropriation.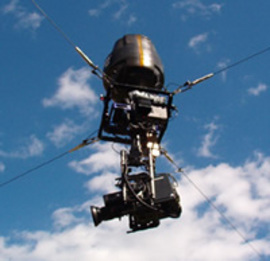 Plaintiff alleges it hired Bennett as its chief engineer and provided him with engineering and design documents to work on the next generation of aerial cameras. Although Bennett developed new stabilization algorithms and hardware he was testing, Skycam states that it has not yet publically disclosed or the displayed the innovations. Skycam also alleges that in his position as chief engineer, Bennett was provided access to Skycam's customer and vendor lists.
In 2006, Bennett and Skycam entered into a Separation Agreement and Release when his employment with Skycam ended, which agreement included a provision for maintaining the confidentiality of all proprietary information. Skycam alleges that "under Bennett's guidance and with full knowledge of Bennett's obligation to keep information learned during his prior employment with Skycam confidential, Actioncam utilized the confidential information provided by Bennet to develop" a competing aerial camera system which is marketed to Skycam's customers. Defendants allegedly posted Skycam's copyrighted works on their website and used Skycam's trademark without authorization. The case is Skycam, LLC v. Actioncam, LLC, CV09-02409 PA (C.D. Cal. 2009).