Los Angeles, CA – Toughlove America, LLC sued Drew Barrymore's production company (Flower Films, Inc.) and MTV Networks for trademark infringement and Lanham Act § 43(a) unfair competition for Defendants' use of "Tough Love" as the reality show's title. (Details here)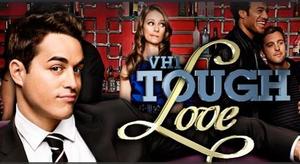 The Court determined that Plaintiff did not demonstrate that the balance of hardships tipped in its favor because by the time Plaintiff filed its preliminary injunction motion, the program was already in the middle of its first season. "Given that the evidence before the Court shows that if an injunction were to issue, Defendants would lose a 'significan financial investment' in the Program and advertising revenue…as well as suffer reputational damage with viewers and advertisers, the Court finds that the likely harm to Defendants if the preliminary injunction is granted exceeds the potential harm to Plaintiff if the preliminary injunction is denied."
Next, the Court analyzed whether Plaintiff had shown a combination of probable success on the merits and the possibility of irreparable injury. With respect to its Intent To Use trademark application, the Court found that Plaintiff filed the ITU application after it read Defendants' press release regarding the upcoming series. Thus, the Court determined that Defendants were the prior users of the mark, which use predated the ITU application filing date.
Addressing the registered Toughlove mark for counseling services, Plaintiff was entitled to a "statutory presumption of an ownership interest in the mark and the exclusive right to use the mark in relation to the specified goods and services." Thus, the Court had to determine whether there is a likelihood of confusion between Defendants' use of "Tough Love" mark for the television program and plaintiff's counseling services. Applying the eight Sleekcraft factors, the Court first deemed the mark either "descriptive" or "suggestive," and deemed Toughlove "a weak mark entitled to a restricted range of protection." As a result, the Plaintiff would have to make a stronger showing with respect to the remaining likelihood of confusion factors.
Unfortunately for Plaintiff, the Court then ruled that the services provided by the parties were not proximal: "The Court finds that Defendant's reality television program, which seeks to entertain viewers while providing dating advice for women participants, is distinct from Plaintiff's goods and services, namely educational services, psychological counseling, and manuals and books for troubled teenagers, as well as substance abuse and mental health patients, or their loved ones."
Although the Court found that "the similarity of the marks" factor favored the Plaintiff, the instances of actual confusion – through misdirected emails and phone inquiries – were minimal and only weighed slightly in favor of a finding of likelihood of confusion. The marketing channels factor, however, was deemed to be dissimilar because the sole assertion that the parties use the Internet as a marketing tool was insufficient. The degree of care exercised by the purchaser weighed against Plaintiff because consumers exercise a greater degree of care when selecting a therapist. With respect to Defendants' intent in selecting the mark, the Court concluded that it was done in good faith and did not intend to free-ride on Plaintiff's mark. As a result of Plaintiff's failure to show a likelihood of success in proving a likelihood of confusion, the Court denied Plaintiff's preliminary injunction motion. The case is titled Toughlove America, LLC v. MTV Networks Company et al., CV 09-1521 SJO (C.D. Cal. 2009).