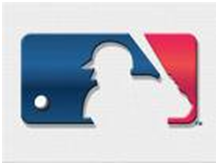 New York — Major League Baseball Properties sued the Upper Deck Company for trademark infringement, trademark dilution, unfair competition, and breach of contract because Upper Deck continues to print baseball trading cards after its license was terminated. A copy of the complaint is available here. MLBP pulls no punches and extensively refers to the recent Court ruling that Upper Deck counterfeited hundreds of thousands of Yu-Gi-Oh! trading cards, its agreement to a multi-million dollar settlement and permanent injunction (details here).
MLBP ended its twenty-year relationship with Upper Deck and entered into an exclusive agreement with Topps "to use the MLB trademarks on trading cards for retail distribution beginning on January 1, 2010." MLBP also alleges that Upper Deck failed to pay in excess of $2 Million under its prior licensing agreement. "Notwithstanding the expiration of the Upper Deck License Agreements as of October 31, 2009, and the absence of any new license from MLBP authorizing the use of the MLB Marks, Upper Deck has begun manufacturing, distributing, offering for sale, and selling at least three trading card sets featuring cards using the MLB Marks, including, without limitation, the MLB Uniform Trade Dress and MLB Caps and Helmet Logos." In addition to monetary damages, MLBP seeks to enjoin Upper Deck's manufacture and sale of the 2009 Signature Stars Series, 2009 Ultimate Collection Series, and 2010 Unauthorized Series I trading cards.
All may not be lost for Upper Deck, however, because it could rely on the denial of preliminary injunction ruling in the similarly situated Pacific Trading Card case. The case is Major League Baseball Properties, Inc. v. The Upper Deck Company, LLC, 10-cv-732-RWS (SDNY 2010).