Palantir.net began using the "palantir" trademark in 1996 for providing website design and development services nationally and registered the domain name in 1997. Palantir.net also filed a trademark application in 2002 with the USPTO, which registration issued in 2006. In early 2007, Palantir.net discovered Palantir Technologies, Inc. ("PTI") was using the "palantir" trademark for designing database software for others and hiring interaction designers and software engineers, similar to Palantir.net. Palantir.net also learned that PTI was using the "palantir" trademark for Google's AdWords service to pay for sponsored search results for the word "palantir" on Google.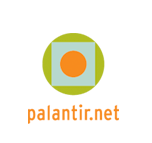 Palantir.net moved for a preliminary injunction to stop PTI's use of the trademark "palantir" in advertising its services. The California Northern District Court granted the preliminary injunction and found that: "Palantir.net has easily proven the existence of serious questions going to the merits; indeed, the Court finds that it has also demonstrated a probable success on the merits given (1) the virtual identity of the marks, (2) the strength of the mark, (3) the relatedness of the goods, and (4) both parties' use of the Internet."
The Court also found that the balance of hardships also tips sharply in Palantir.net's favor because of PTI's recklessness in adopting the "palantir" trademark without first searching for any similar trademarks, Palantir.net's long-time use of the mark, and the importance of the trademark to word-of-mouth referrals. The Court ordered that PTI not use "palantir" in any Google ads and to place prominent disclaimers on its website disclaiming any affiliation with Palantir.net and advising visitors how to access Palantir.net. Click To Read Order.
PRACTICE NOTE: A trademark search and legal availability opinion are a relatively inexpensive way to determine whether there are any conflicting trademarks that should be avoided. This slight initial expense will avoid possible litigation and an interruption to your business and advertising. Click Here To Read Suggestions On Selecting A Proper Trademark.