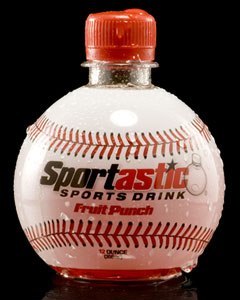 Santa Ana, CA – GT Beverage Company sued The Coca Cola Company seeking Court judgment that its sports-themed shaped bottles did not infringe Coke's trademark and design patent. Details blogged here. Coke filed counterclaims for trademark infringement and GT moved to dismiss them based on the doctrine of judicial estoppel, which prevents a party from assuming a contrary position after that party "assumes a certain position in a legal proceeding, and succeeds in maintaining that position." New Hampshire v. Maine, 532 U.S. 742, 756 (2001).
Coke obtained its USPTO trademark registration for a sphere bottle design via a global settlement of several legal proceedings (two in Belgium, one in The Netherlands, one in Spain, and two in the U.S.) with a third-party, O-Company N.V. In those cases, Coke asserted arguments of invalidity, non-infringement, and fair use in response to O-Company's allegations. Based on Coke's prior litigation stance, GT filed the motion to dismiss on the grounds that judicial estoppel precludes Coke from asserting its trademark infringement claims against GT.
The Supreme Court outlined three factors to consider when applying judicial estoppel: (1) whether a party's current position is clearly inconsistent with its previous position; (2) whether the court accepted the party's previous position, such that there is the perception that either the first or second court was misled; and (3) whether the party would gain an unfair advantage or impose an unfair detriment on the opposing party by asserting its inconsistent position. New Hampshire, 532 U.S. at 750-51.
The Court held that Coke's secondary meaning arguments were not inconsistent because Coke argued that O-Company had not established secondary meaning, not that another company could not establish secondary meaning. Likewise, the likelihood of confusion position is not inconsistent because "whether GT's use of the sphere bottle is likely to cause confusion with [Coke's] bottle requires considering facts that are specific to GT's use of the mark. The likelihood of confusion between GT and [Coke's] sphere bottles is an issue that is independent of whether consumers are likely to confuse O-Company with [Coke's] sphere bottles."
GT raised three arguments regarding the judicial acceptance factor. First, GT argued that Coke's favorable settlement with O-Company constitutes judicial reliance. Second, the Commercial Court of Brussels' decision satisfies the judicial acceptance prong. Third, GT argued that judicial estoppel may apply even without judicial acceptance of a prior inconsistent position.
The Court was not moved. Regarding the settlement argument, the Court distinguished GT's cases because they involved court-approved settlements. The Court gave some hope to GT regarding the Brussels Court's decision of invalidity; however, at this early stage it declined to decide whether the Brussels Court could serve as a basis for judicial estoppel. GT's third argument was rejected by the Court because the case relied upon involved the same parties that had previously litigated royalty claims over a 13 year period.
The Court also held that the unfair advantage prong did not favor GT at the pleading stage because GT still "has the opportunity to refute and disprove these claims."
A copy of the order is available here.
The case is GT Beverage Company, LLC v. The Coca Cola Company, SACV10-00209 JVS (C.D. Cal. 2010).