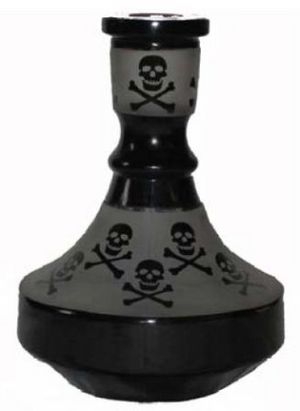 Los Angeles, CA – Inhale, Inc. filed a copyright infringement suit against Starbuzz Tobacco for allegedly copying Inhale's hookah water pipe's three-dimensional design. Smoking device designs are apparently a hotbed of intellectual property where, "as a result of its endeavors, Inhale has created and owns valuable intellectual property in the form of patents, trademarks, copyrights, and trade secrets. Inhale has grown to be known as a leading innovator of hookah designs."
Inhale developed a three-dimensional design for a hookah water pipe and obtained a copyright registration for the sculptural work. Prior to the alleged infringing activity, Defendants were purchasing the subject design from Inhale for approximately one year. When the parties' business relationship apparently went up in smoke in 2010, Defendants allegedly contracted a Chinese supplier to copy Inhale's copyrighted design.
Luckily for Defendants, Inhale did not timely register its copyrights in order to recover statutory damages, attorneys' fees, and costs, which requires that the copyright in the work to have been registered before the commencement of the infringement or within three months from the date of publication. 17 U.S.C. § 412. In this matter, however, it appears that the works were published many years before the copyright registration applications were filed in April of 2011, thereby preventing recovery of statutory damages and attorneys' fees.
In another recent copyright case involving smoking devices, bongs specifically, a court in the Central District found that drawings of the smoking devices were copyrightable in denying defendants' motion for summary judgment. The Court, in rejecting defendant's "useful article" invalidity argument, editorialized that "even assuming that a bong is a 'useful article' (which likely depends on who one asks), Plaintiff's illustrations are nothing but drawn portrayals of that 'useful article,' lacking 'intrinsic utilitarian function[s]' of their own."
The case is Inhale, Inc. v. Starbuzz Tobacco, Inc. et al., CV11-03838 ODW (C.D. Cal. 2011).