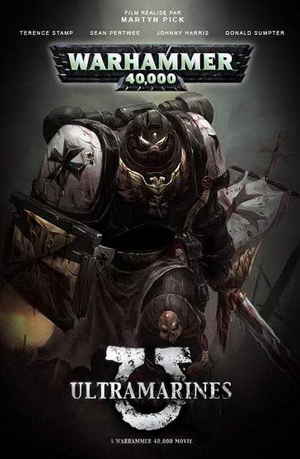 The "Ultramarines: A Warhammer 40,000 Movie" is based on the popular "Warhammer 40,000" table-top war game. The movie is a science-fantasy action thriller set in the future where genetically enhanced super-warriors battle aliens to protect mankind. But in the present, a legal battle has commenced regarding distribution rights to the movie involving the production company and the distributor.
The scene opens with Anchor Bay Entertainment, Codex Pictures and BF1 Films entering into a series of agreements relating to the distribution of the movie. The picture was to be produced by Codex with financing from Aramid Entertainment. The agreements between Anchor Bay and BF1 allegedly granted Anchor Bay "the exclusive, irrevocable, worldwide home video and digital/electronic rights (among other rights) to eight" motion pictures. Anchor Bay selected Ultramarines as one of the pictures and advanced $495,000 to BF1.
Then, for a $200,000 advance, BF1 and Codex executed a North American distribution agreement ("NA Agreement") for the exclusive right to exploit the movie in all home-video formats, which agreement is alleged to have been made expressly for Anchor Bay's benefit and with Codex's knowledge of the Anchor Bay and BF1 agreement. Later, Codex and BF1 also executed a rest of the world distribution agreement ("ROW Agreement") for the same exclusive rights and referring specifically to Anchor Bay's sub-licensee status. Anchor Bay and the rest of the parties also signed a deed of undertaking that was allegedly required by Aramid in order for it to finance the film.
By the time the movie was almost completed, Anchor Bay and Codex allegedly discovered that BF1 may have made misrepresentations regarding the movie, including failing to disclose a "holdback" provision in the distribution agreement granting Codex the right to simultaneously distribute a special edition DVD with different packaging and extras. Codex thus terminated the distribution agreements with BF1. But Anchor Bay contends that it still has the rights to distribute the movie because the agreements require Codex to honor all sublicenses despite BF1's termination. Anchor Bay alleges that Codex and Aramid are seeking a more profitable distribution agreement and not honoring its enforceable agreement.
Anchor Bay is seeking the Court's declaratory judgment that it has the right to distribute the movie under the Copyright Act as the worldwide licensee, in addition to asserting claims for breach of contract and unjust enrichment.
The case is Anchor Bay Entertainment LLC v. Codex Pictures, Ltd., CV11-4891 DDP (C.D. Cal. 2011).