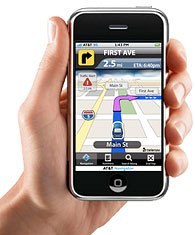 Enovsys filed a patent infringement lawsuit in Los Angeles against AT&T Mobility for infringing two patents: (1) US Patent No. 6,560,461, titled "Authorized Location Reporting Paging System" ("the '461 patent"), and (2) US Patent No. 7,925,273, titled "Method and Apparatus for Updating the Location of a Mobile Device Within a Wireless Communication Network" ("the '273 patent"). The '273 patent is a continuation of the application that resulted in the '461 patent, which means the '273 patent has the same invention disclosure as the '461 patent but with different claimed subject matter or scope.
The '461 patent's invention uses satellites and ground control stations to determine a subscriber's cell phone location and allows the subscriber to select which users can obtain the subscriber's whereabouts. The patent also covers relaying the names and locations of nearby stores, restaurants, etc. based on the location of the cell phone. The '273 patent relates to a method of controlling the time intervals between updates to the cell phone's location. The complaint accuses several AT&T applications of infringing the patents, including AT&T FamilyMap, AT&T Navigator, TeleNav Track, and Xora GPS TimeTrack.
Enovsys also alleges that Sprint-Nextel is currently licensing the subject patents in addition to others. The earlier Enovsys v. Nextel-Sprint lawsuit resulted in a jury award of $2.78 million in damages and eliminated the lack of standing defense. In the Nextel case, the Federal Circuit – aside from rejecting Nextel's invalidity and non-infringement arguments – affirmed the jury's verdict that the inventor's ex-wife did not have a community property interest in the patents and did not need to be a named plaintiff.
The case is Enovsys LLC v. AT&T Mobility LLC et al., CV11-05210 DDP (C.D. Cal. 2011).