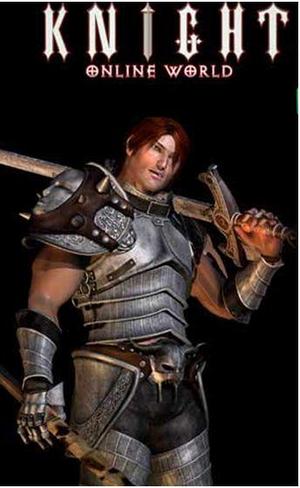 UPDATE: Court Denies Mgame's Second Attempt For Temporary Restraining Order.
Mgame licensed K2 Network in 2003 to operate and distribute the "Knight Online 3D" multiplayer, role-playing game in return for payment of royalties. Mgame claims that it terminated the written license on February 23, 2012 due to K2's failure to pay royalties. Despite the termination, K2 is allegedly continuing to operate and distribute the game without payment of royalties. Also, K2 is accused of illegally accessing Mgame's secured servers without authorization and illegally copying user and billing databases and has refused to return Mgame's servers. "K2, in short, has hijacked the Game to Mgame's detriment and has continued to operate and distribute it using Mgame's own computer hardware, software, and Game-related intellectual-property."
Although the parties' licensing agreement provides for Arbitration, Mgame sued K2 in Federal Court for a more expedited ruling since "it could easily take 60 days after Mgame files its Notice of Arbitration, and possibly much longer, before the arbitral tribunal is fully constituted and capable of entertaining a request for interim measures." That delay, Mgame contends, will cause and is currently causing irreparable harm. Thus, Mgame asks the Court to issue a temporary restraining order and a preliminary injunction prohibiting K2's conduct.
The Court denied Mgame's motion for a temporary restraining order because Mgame failed to establish the Court's jurisdictional authority to do so in light of the parties' arbitration provision in their licensing agreement. The Court found that the complaint asserts only a single cause of action for "TRO and Preliminary Injunction," which is insufficient to establish the Court's jurisdiction to grant the requested relief. F.T.C. v. H.N. Singer, Inc., 668 F.2d 1107, 1109 (9th Cir. 1982). "Plaintiff does not point to any jurisdictional authority that allows the Court to provide preliminary injunctive relief without an underlying claim. While Plaintiff states that this case "arises under" federal copyright laws and the Computer Fraud and Abuse Act, neither of these claims is actually asserted in the Complaint." Further, the Court could not find a likelihood of success on Mgame's copyright and Computer Fraud and Abuse Act claims because they were not asserted in the complaint, but are claims Mgame intends to assert in arbitration.
Other Courts in the Ninth Circuit have granted injunctions despite agreements to arbitrate. PMS Distrib. Co. v. Huber & Suhner, A.G., 863 F.2d 639 (9th Cir. 1988) (holding court retains jurisdiction to issue injunction despite order to arbitrate). Mgame's loss may be based on a technicality, its failure to include a cause of action for copyright infringement and Computer Fraud & Abuse Act claim to provide the Federal Court with jurisdiction to grant the requested relief.
The case is Mgame Corp. v. K2 Network, Inc., SACV12-438 JST (C.D. Cal. 2012).
It also appears that K2 sued Mgame a day earlier in Orange County Superior Court for breach of licensing agreement and fraud. K2 alleges that a March 1, 2012 audit revealed it overpaid Mgame by $1,903,254.07 in royalties. K2 also claims that Mgame's February 23, 2012 termination letter is a repudiation of their 2011 extension because it constitutes a termination without cause and excludes the accompanying payment. Mgame is also accused of breaching the contract by failing to use its best commercial efforts to maximize the sales of electronic serial numbers ("ESNs"), selling in specific territory after its right to do so had been terminated, failing to sell country specific versions, and publishing a competing game through "eNTiTy Games" and "NFinity Games". Defendant Chris Hwang — part owner of Mgame — is also accused of intentionally interfering with K2's contractual relations with Mgame by establishing competing corporations to disrupt Mgame's performance of the K2 agreements.
The state court case is K2 Network, Inc. v. Mgame Corporation, et al., Orange County Superior Court Case No. 30-212-00555196-CU-BC-CJC.