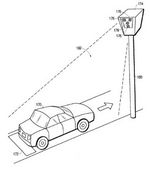 Orange, CA – This post is off topic, but these traffic cameras are popping up everywhere and some research shows that they cause more accidents than they prevent. The Appellate Division in the County of Orange recently ruled that the red light photo evidence was inadmissible because it lacked foundation, was hearsay, and violated the Defendant's confrontation rights. The Court held that the only person to testify, i.e. the officer, could not establish the time in question, the method of retrieval of the photographs, or the technology used.
We hold that the trial court erred in admitting the photographs and the accompanying declaration over the appellant's hearsay and confrontation clause objections. Absent the photographs and content in the declaration, there is insufficient evidence to support the violation. Accordingly we reverse the judgment.
A copy of the ruling is here.