UPDATE 1/10/2010: Court rules that Upper Deck counterfeited Yu Gi Oh! cards. Details here.
UPDATE: Court grants preliminary injunction (details here).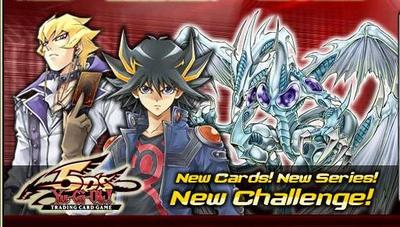 Los Angeles, CA – Konami Digital Entertainment filed a trademark and copyright infringement lawsuit (details here) against Vintage Sports Cards, Inc. over sales of Yu-Gi-Oh! trading cards. Konami then discovered that Upper Deck Company allegedly supplied the the infringing cards to Vintage. Konami amend its complaint to add Upper Deck and moved for preliminary injunction while the case was pending, preventing further sales of allegedly unauthorized cards by Upper Deck.
The Court denied Konami's application for preliminary injunction (read here) because:
(1) the motion papers submitted by Plaintiff did not include competent evidence to support a finding that Plaintiff is entitled to preliminary injunctive relief;

(2) the evidence submitted with Plaintiffʹs Reply papers was untimely; and

(3) Plaintiffʹs motion papers failed to adequately present the scope of the requested injunctive relief, i.e., in a timely filed Proposed Order.
It appears that Konami will receive a second bite at the apple. The case is titled Konami Digital Entertainment, Inc. v. Vintage Sports Cards, Inc., CV08-06630 VBF (C.D. Cal. 2008).