Los Angeles, CA – Last year, after being threatened with infringement of Gibson Guitar's U.S. Patent No. 5,990,405 ("the '405 Patent"), Activision, the maker of the popular video game "Guitar Hero," filed a declaratory judgment complaint of non-infringement (details here). After two rounds of claim construction briefing, a technology tutorial, and a Markman hearing – in addition to Gibson's counsel withdrawing from the case, the Court granted Activision's summary judgment of non-infringement.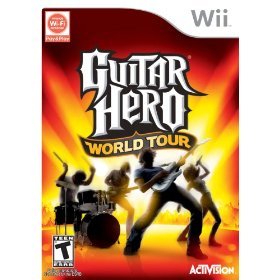 It did not bode well for Gibson merely reading the Court's introductory statement: "As a general observation, no reasonable person of ordinary skill in the relevant arts would interpret the '405 Patent as covering interactive video games." The '405 Patent generally covers playback of prerecorded music by playing back the "musical sounds" of an "actual musical instrument," and once the musician has mastered a particular song, the '405 Patent's system is no longer necessary.
The Court quickly dismissed Gibson's contention that the sound made by the Guitar Hero controller was potentially musical because Gibson's interpretation would extend coverage to a "button of a DVD remote…to a pencil tapping a table." Gibson conceded that the guitar controller did not produce "musical sounds," but argued that the drum set did in fact produce "musical sounds." The Court, however, concluded that musical sounds must have more definite characteristics than a thud produced from striking a piece of rubber or plastic. Indeed, Gibson's own expert testified that musical sounds have articulable characteristics, e.g. "timbre" and "pitch."
A further limitation of the patent is the output of an instrument audio signal that is representative of the sounds the musical instrument makes or is capable of making. "Gibson's own expert admits that the signals from a Guitar Hero controller-on their own-do not represent the pitch, timbre, or any other articulable characteristic of the sound made by the controller." Further, "the '405 Patent itself disavows systems that either (1) do not involve 'actual operation of a musical instrument' or (2) use virtual reality-type control devices." And the Court found that the Guitar Hero controllers fall within both disavowed categories. The most painful part of the ruling was the finding that "Gibson's doctrine of equivalents arguments border on the frivolous."
The Court thus granted summary judgment of non-infringement and Guitar Hero players can continue on their World Tour. The case is titled Activision Publishing, Inc. v. Gibson Guitar Corporation, CV08-01653 PSG (C.D. California). Order available here.