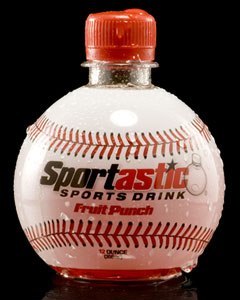 Santa Ana, CA – GT Beverage Company sued The Coca Cola Company for a declaration of no trademark or design patent infringement. BT sells beverages in bottles that are shaped like sports balls including baseballs, basketballs, soccer balls, and golf balls. BT has filed numerous trademark applications with the USPTO to register its various bottle designs.
During the holidays, Coca Cola sells its beverages in spherical bottles shaped to be Christmas tree ornaments. Coca Cola's bottle shape, however, was itself the subject of a prior claim of infringement by O-Company and OGO USA. In response, Coca Cola filed an opposition proceeding at the TTAB and also filed a declaratory judgment lawsuit in the Middle District of Tennessee. It appears that the parties resolved the dispute by assigning the disputed application and the resultant trademark registration – which is the subject of the instant lawsuit – to Coca Cola.
BT alleges that in September of 2009, Coca Cola sent a cease and desist letter charging infringement of the trade dress bottle design and Design Patent No. D554,523. BT responded by using Coca Cola's previous stance against it by denying that Coca Cola had an exclusive right to round shaped bottles for beverage products. The parties' inability to resolve the dispute resulted in this lawsuit. The case is GT Beverage Company, LLC v. The Coca Cola Company, SACV10-00209 JVS (C.D. Cal. 2010).