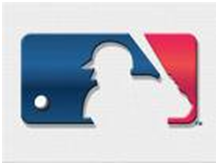 New York — Upper Deck will reportedly pay MLB a "substantial sum" in addition to $2.4 million to settle the trademark infringement and breach of contract lawsuit, according to Reuters. On January 31, 2010, Major League Baseball Properties sued the Upper Deck Company for trademark infringement, trademark dilution, unfair competition, and breach of contract because Upper Deck continued to print baseball trading cards after its license was terminated. Details blogged here.
It appears that Upper Deck learned from its long and drawn out court battle with Konami. Only after the California District Court ruled that Upper Deck counterfeited hundreds of thousands of Yu-Gi-Oh! trading cards, did Upper Deck decide to settle on the first day of trial. Details here. Conversely, by settling early with MLB, Upper Deck can avoid possible adverse rulings and focus on reviving its business.
The case is Major League Baseball Properties, Inc. v. The Upper Deck Company, LLC, 10-cv-732-RWS (SDNY 2010).