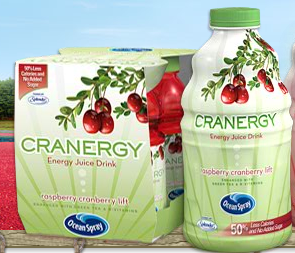 San Diego, CA – Trivitis, Inc. sued Ocean Spray for patent infringement alleging that its Cranergy™ drink infringes U.S. Patent No. 6,562,864. Read the complaint here. The '864 Patent is entitled "Catechin Multimers as Therapeutic Drug Delivery Agents" and was issued on May 13, 2003. Catechin is an antioxidant or flavonoid and is found in tea leaves. The patent basically covers the treatment of heart and valve disease by administration of these antioxidants, sometimes in combination with other drugs.
The complaint, however, does not appear to provide sufficient information to pass a Rule 12 motion to dismiss. In 2007, the Supreme Court's Twombly decision stated that under Rule 8(a)(2) a plaintiff's obligation to provide the grounds for relief "requires more than labels and conclusions, and a formulaic recitation of the elements of a cause of action will not do." Bell Atlantic Corp. v. Twombly, 550 U.S. 544 (2007). In 2009, the Supreme Court's Iqbal decision expanded the application of Twombly to all civil cases. Ashcroft v. Iqbal, 129 S.Ct. 1937 (2009). Thus, a complaint will be dismissed under Rule 12(b)(6) if it fails to meet the Twombly pleading standard. See e.g. Anticancer, Inc. v. Xenogen Corp., 248 F.R.D. 278 (S.D. Cal. 2007)
The case is Trivitis, Inc. v. Ocean Spray Cranberries, Inc., 10CV0316 JM (S.D. Cal. 2009).