Pharmaceutical company Sanofi-Aventis filed a complaint in Los Angeles, California District Court seeking a declaratory judgment that three medical device patents are invalid and not infringed by Sanofi's syringes. The three United States patents at issue, which cover syringes having needle shield safety devices and may be used with pre-filled pharmaceutical injection syringes, are owned by Saftey Syringes, Inc.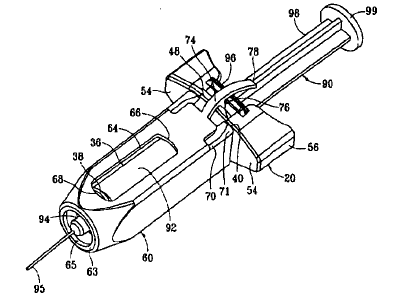 Safety Syringes asserted the same three patents, Nos. 6,613,022, 7,101,355, and 7,300,420, in Los Angeles District Court in April of 2007 against Plastef. That case is titled: Safety Syringes, Inc. v. Plastef Investissements, 07-CV-2307 (C.D. CA 2007). Sanofi alleges that it imports and uses a needle safety shield device that is similar to the device in the Plastef case. Thus, because Safety Syringes has asserted claims of inducement and contributory patent infringement in the Plastef case, Sanofi-Aventis believes that it is being accused of infringing the three patents and that an actual controversy exists between the parties. Sanofi alleges that Safety Syringes has put Sanofi in a "position of pursuing behavior that [Safety Syringes] would allege constitutes an infringement or of abandoning a course of action which Aventis believes it has a lawful right to pursue."
PRACTICE NOTE: Sending a cease and desist letter to a potential infringer may subject a patent holder to a declaratory judgment complaint in the potential infringer's backyard. Careful wording in a cease-and-desist letter may divest the court of jurisdiction in the infringer's home town and, thereby, eliminate defendant's "home court" advantage.