Los Angeles, CA – Trademark and copyright attorneys for Guru Denim filed a trademark infringement, copyright infringement, and Lanham Act § 43(a) unfair competition (15 U.S.C. § 1125) complaint at the Federal District Court in Los Angeles to stop sales of allegedly counterfeit knock-offs of its True Religion® brand of jeans. Guru Denim has sought copyright, patent, and trademark protection on its garments and jeans. Guru Denim owns U.S. Patent No. D547530 for the stitch pattern applied to True Religion Brand Jeans pants. Guru Denim owns two U.S. Copyright Registrations for the True Religion Brand Jeans Designs, Copyright Certificate of Registration numbers VA1-192-834 and VA1-301-845.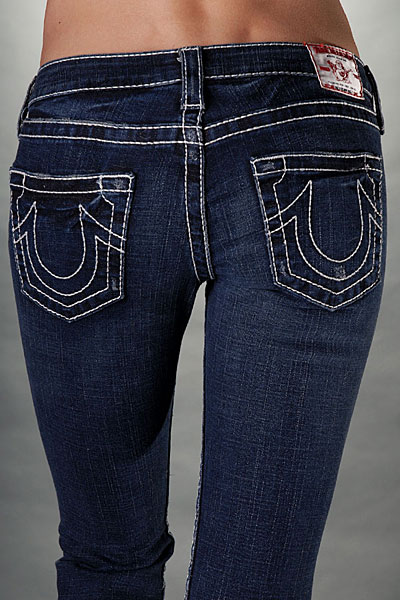 Guru Denim owns a USPTO registered trademark in the pocket stitching pattern that appears on True Religion Brand Jeans pants and the overall stitching pattern on the front of True Religion Brand Jeans pants. Guru Denim also has 4 USPTO registered trademarks for "True Religion Brand Jeans" with assorted designs. Finally, Guru Denim has registered its "True Religion" word marks with the USPTO.
Guru Denim's investigators discovered that numerous defendants were selling allegedly fake and counterfeit True Religion® jeans in their retail stores. The complaint states that the Los Angeles Police Department executed search warrants on some of the defendants' premises and seized numerous allegedly counterfeit True Religion® apparel. The complaint asserts the following causes of action: (1) Federal trademark infringement under 15 U.S.C. §1114; (2) Federal copyright infringement under 17 U.S.C. §501; (3) False designation of origin under 15 U.S.C. §1125(a); (4) Trademark dilution under 15 U.S.C. §1125(c) and California Business & Professions Code §14330; and (5) Common law copyright infringement under California Civil Code §980. The case is titled Guru Denim, Inc. v. Hercel Zarrabian, et al., CV 08-07395 R (C.D. Cal. 2008).
PRACTICE NOTE: Guru Denim has used different forms of intellectual property to provide the broadest possible scope of protection to its products and business. Patent, trademark and copyright protection can overlap and protect different aspects of the same product and prevent unfair competition and infringing conduct that can affect your business.
The complaint lists the following retail outlets as defendants: LA View, VIP Connection, Stand Out, Plush AKA Club Unisex Clothing, Players 96, Buba Fashion, Diva Fashion, Mufy Fashion, Guvi Outlet, Lizz's Closet, Styles 4 U, Allure Clothing, King of Music and Fashion, Allure Clothing, and Attitude.