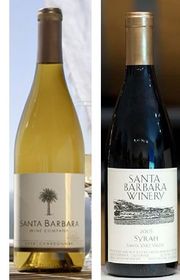 Los Angeles, CA – Santa Barbara Winery sued Foster's Wine Estates for trademark infringement, unfair competition and cancellation of trademark registration. Plaintiff alleges that it has used the "Santa Barbara Winery" trademark since 1962, but has not – for almost 50 years – sought to register its trademark with the USPTO. Plaintiff should have read our article. The Defendant, on the other hand, has immediately sought to register its "Santa Barbara Wine Company" trademark with the USPTO, which mark shall shortly register on the Supplemental Register. Defendants would have also benefited from our article by selecting a strong trademark that would immediately register on the Principal Register.
Plaintiff alleges that "in using the mark and label 'Santa Barbara Wine Company' in connection with wine offered for sale in commerce, Defendant has intentionally sought to infringe upon Plaintiff's Santa Barbara Winery trademark, to cause confusion and mistake amongst consumers, the trade, and those who come into post-purchase contact with its goods, as to whether its goods are connected, affiliated or associated with Plaintiff, and to re-direct confused consumers to products Defendants are selling that are not affiliated with Plaintiff."
I only recently learned that the UB40 "Red Red Wine" song was actually written by Neil Diamond. Here's Neil Diamond's version:
The case is Santa Barbara Winery, Inc. v. Foster's Wine Estates Americas Company, CV10-1026 JHN (C.D. Cal. 2010).